What's better than NFL Playoff Football? For the avid football fan…NOTHING! (You don't have to

answer….that was a rhetorical question for you because you could probably think of a lot of things).
The wild card round of the NFL playoffs will kick-off tomorrow and I have my picks ready for your review. I included confidence levels on a scale from 1 to 5 with 1 being not sure at all and 5 being about 99.9% sure I'm right. I did that because some of the games will be too close to call in the future rounds of the playoffs…. none but one in this round.
Below are my picks ... with an upset right off the bat. Any issues, hit me up. @beautyofsports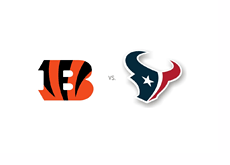 Cincinnati Bengals at Houston Texans
Saturday, January 5, 4:30 PM ET on NBC
In the spirit of full disclosure….I am from Texas so it's only right that I root for the home team, right? Hmmmm….. I am a momentum girl and the Houston Texans have struggled too much for my taste. Over the past month, the Bengals look like a team that is ready to make a run. Few teams have been hotter than the Bengals. Cincinnati has won seven of its past eight games. The only loss was by one point to my Dallas Cowboys.
So, who will fare better?
Minnesota Vikings at Green Bay
Saturday, January 5, 8PM ET on NBC
Home-field advantage plays well for the Green Bay Packers'

much like it worked for the Minnesota Vikings in their Week 17 victory over GB. I don't think the Packers' secondary can play any worse than it did last Sunday against Christian Ponder. I mean c'mon man…it's Ponder, he scares nobody. But he is mobile

and is capable of making big plays. The Vikings are going to need ALL that he can give this weekend, because they can't put all their hope entirely on Adrian Peterson rushing for over 200 yards. I'm sure GB has the tapes to watch. They'll close those gaps this time.

GB gets Randall Cobb back this week, Greg Jennings played his butt off in Minnesota (8 receptions, 120 yards, 2 TDs), and A Rod has the Lambeau crowd behind him.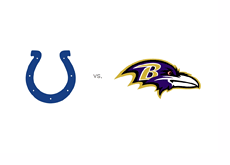 Indianapolis Colts at Baltimore Ravens
Sunday, January 6, 1:00PM on CBS
Baltimore plays at home against a Colts team that has a rookie quarterback and the NFL's 26th-ranked defense . Well, in the interest of full disclosure, I originally leaned toward taking the Colts because of the feel good story linked to Coach Pagano and the potential for a Colts v Manning showdown….but Ray Lewis' retirement announcement changed that. The Ravens are going to be fired up to get a win for Lewis' final home game in Baltimore. Ray Rice will be well rested and Bernard Pierce will provide some ummph off the bench. Joe Flacco has been very good at home this season: a 6-2 record.

I know what you're saying…so has Andrew Luck. I agree. Losing Lardarius Webb for the season was a major blow to the Ravens' secondary. The Baltimore secondary is exploitable, but Luck must have time to throw and RB Vick Ballard has to give Indy some help from the ground game.

Either way, Luck is gonna have to throw it 50 times.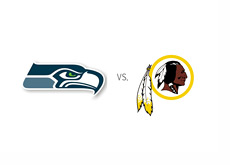 Seattle Seahawks at Washington Redskins
Sunday, January 6, 4:30PM

on FOX
So what, the Redskins beat my Dallas Cowboys last week )and Thanksgiving Day)…I'm not going to hold that against them in making my choice in this match up.

Rookie QB versus rookie QB! Running QB versus running QB! Big plamaker versus big playmaker! This could very well be the best game of the weekend.

I love it!
A healthy RGIII is going to be the key in this game. Griffin played the Cowboys with one leg and was somewhat hampered by it but the ability for the Redskins to run the ball the way they did made the difference. Seattle will play the run better than Dallas did and Griffin is going to have to beat this defense with his arm.

Can the Redskins contain the Seahawks' offense? I don't think they can.
The Seahawks have the healthier and hotter quarterback at this time. That will be the difference.